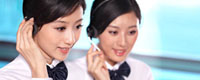 Name: Judy Zhu
Tel: +86-755-26954084
Mobile: +86-15099924752
E-mail: info@especialperfect.com
Add: 2 floor of Chenji Garage, QiuChang Road, HuiYang Area, HuiZhou City, GuangDong Province, China
Skype: judychunxia
QQ: 1024530108




Dear Customers,

It's very pleasure to receive your RFQ, if you want to get our fastest reply, please kindly provide these information to us when you send a RFQ.
If you want to purchase PCB only, please kindly send these information to us:
1)PCB gerber files;
2)Technology desire;
3)Order quantity.

If you want to purchase PCBA, except above informations, please kindly send tese files to us also.
1. BOM list;
2. PCBA pictures if you have. (If it is your new project, it don't need)
3. Testing procedure & Testing fixtures
4. Order Quantity

Thanks for your cooperation, wish you work happy and live a nice life.